MASTER CLASSES
from July 11 to 22
REGISTRATION OPEN!
⇒ REGISTRATION (MIDDLE – HIGHER – POST GRADUATE) ⇐
Access here to see registration options for Master Class and
José Tomás Contest (Youth and Professional Categories)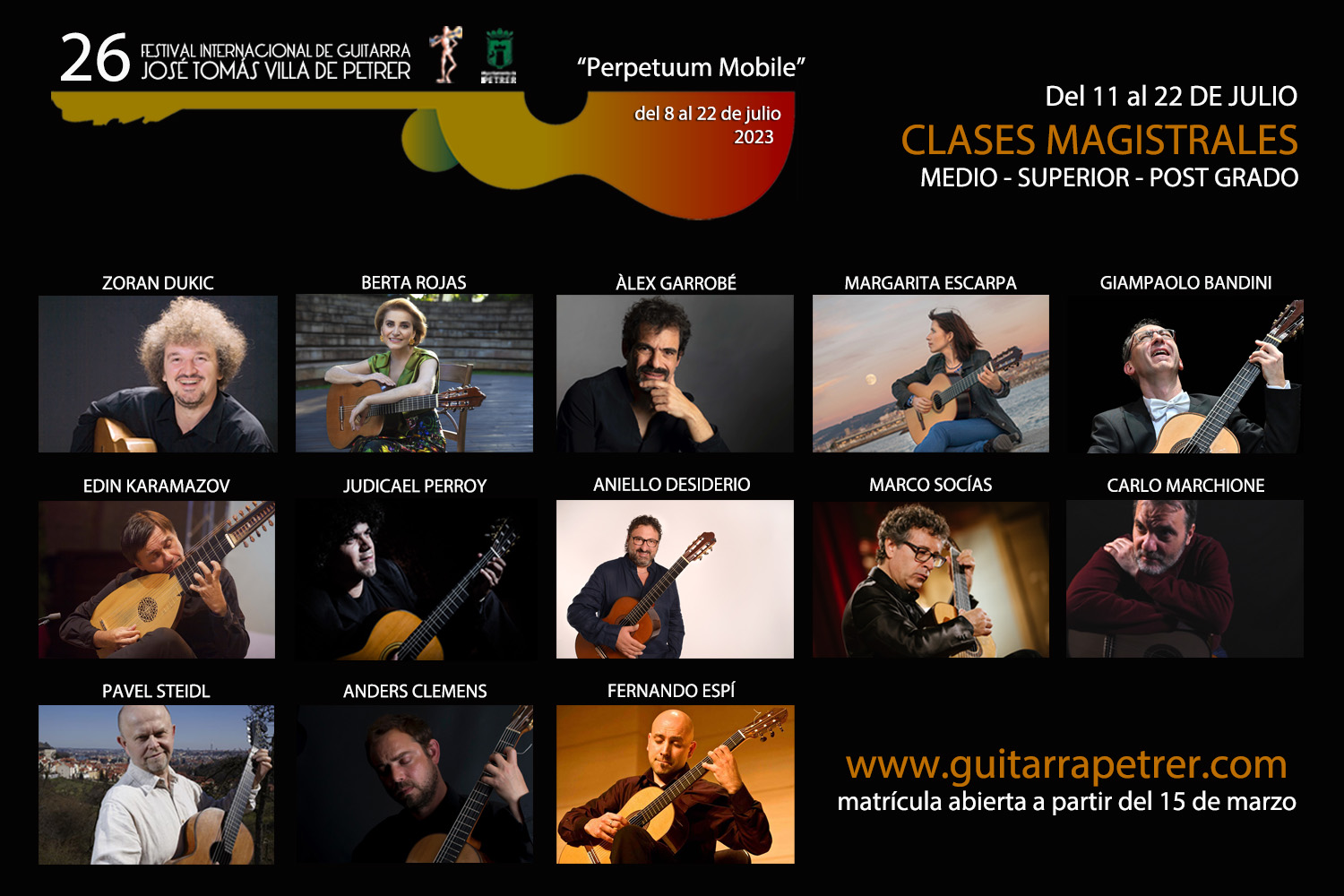 If you enroll in a group (2 teachers), you will be able to listen to the rest of the groups of teachersIf you enroll in two groups (4 teachers), you will also be able to attend 2 monographs for free. "Except active in M. Barrueco" 
"shortly we will inform how the teachers are paired"
MONOGRAPHICS
from July 13 to 22
TEACHERS AND SUBJECTS
Contact us
You can get in touch with Guitar Petrer by filling in this simple form, writing to pimaguitarra@gmail.com,
info@guitarrapetrer.com or by calling our customer service line.
---
Pepe Payá
658 77 52 34
English: Carlos Juan
657 93 44 78