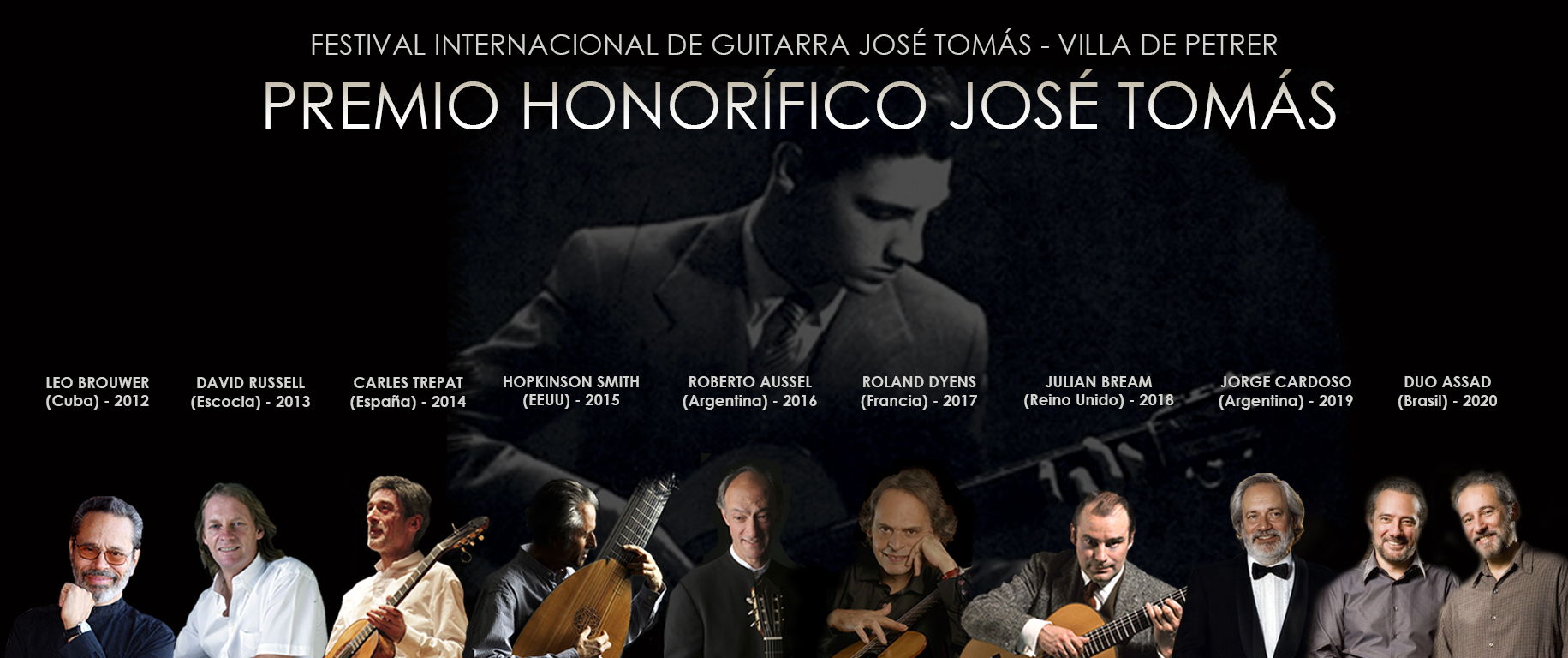 HISTORY OF GUITARIST JOSÉ TOMÁS AWARDS – 2012 – 2020
We will soon announce the name of the José Tomás Honorary Award – 2021
Since 2012, the organization of the José Tomás International Guitar Festival, together with the PIMA Guitar Association and with the collaboration of guitarists and disciples of maestro Jose Tomás, have awarded this award to personalities from the world of guitar. Each year the José Tomás Guitarist Honorary Award committee has chosen a leading name in the world of guitar, whether in the field of composition, teaching or interpretation, or for an outstanding career. This humble but sincere award tries to recognize the important work, in favor of music and the guitar, carried out by guitarists of our most recent history and today.