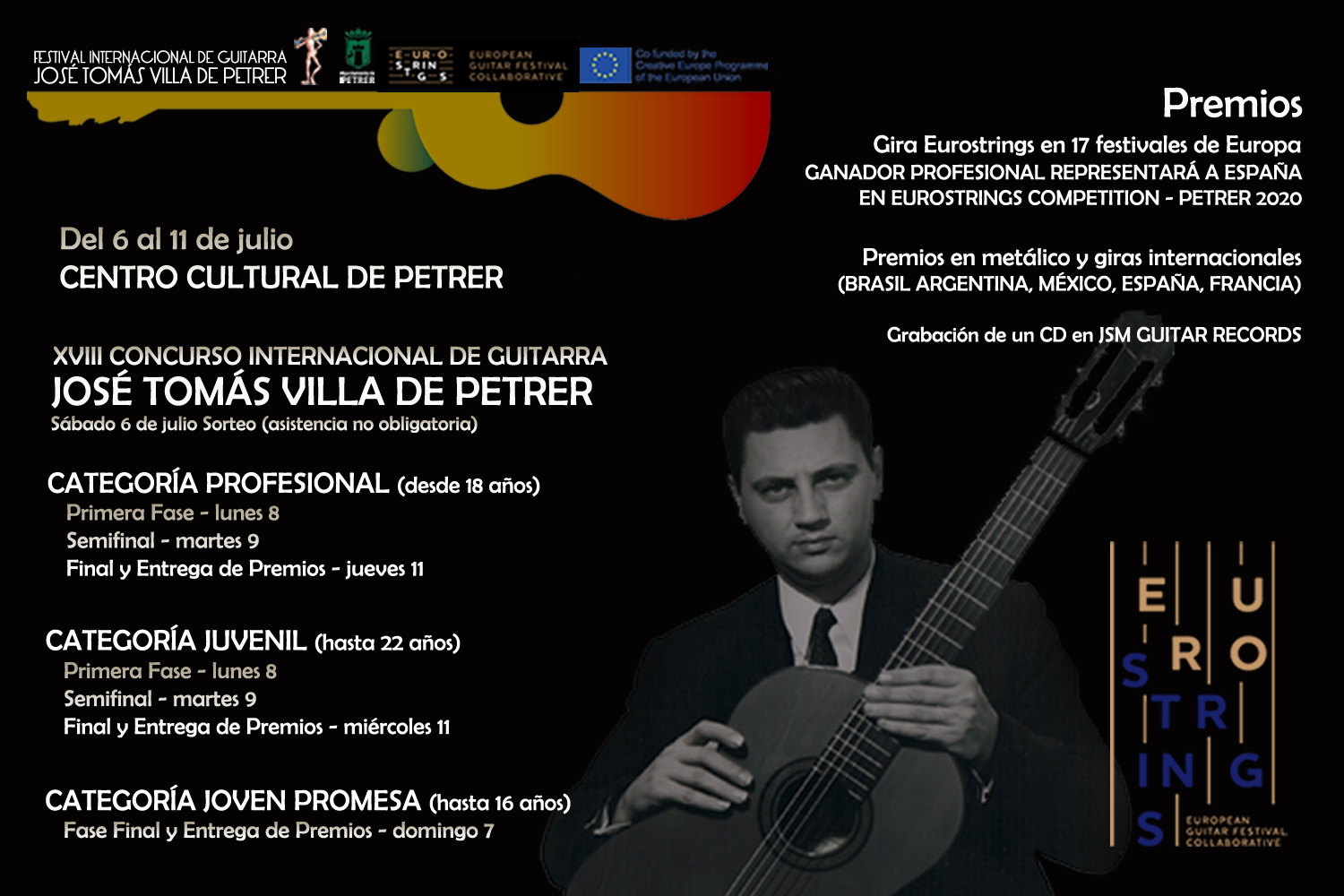 With the Listener Contest registration you will be able to participate in the José Tomás Contest and to assist as a listener to all the teachers of master classes of the medium – superior and post – graduate levels. (not to monographs)
You can check the dates, bases and prizes in this link COMPETITION.
REGISTRATION – LISTENER COMPETITION: € 175 (Limited places according to participants in the contest)
To attend as a listener, the master classes will be given from July the 10th to the 20th at the Espai Blanc – Teatro Cervantes. The José Tomás Contest will be held at the Petrer Cultural Center.